Poodle Adopting
A Great Experience
Poodle Adopting is a serious commitment and a big responsibility.When you open your heart and your home to a dog that needs help, they really do show their appreciation for the rest of their life.
If you are going to adopt a dog, you have to be aware that you will take care of all her needs and going to provide a loving and safe home to a very deserving creature, forever.Far too many animals in this country are initially loved and then neglected or abandoned over time because owners decide, too late, that caring for pets is a bigger responsibility than what they actually want.

Adult or Puppy
Most of the dogs in a rescue are male adults, female and puppies are rare to find.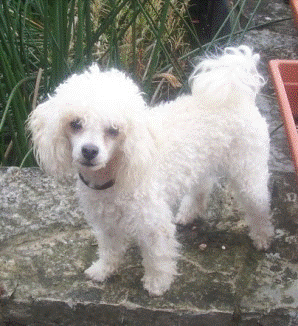 Puppies are super-cute, adorable, relentless machines of destruction.
It takes a lot of patience to train a puppy. Do you know that a three month old puppy will need to empty his bladder every three hours?That you have to walk you puppy poodle several times during the day and some time during the night?
On the other hand an Adult Dog has his bladder fully developed.In most of the rescue or animal shelters, dogs are already house trained and Poodle rescue groups make sure their adult dogs for adoption are housebroken before they go to a new home or environment. And you will have the advantage of knowing that your dog is able to hold for several hours.
****With an adult dog, what you see is what you get****
Personality and poodle temperament are already developed and you will know the characteristics that you're looking for a poodle breed much more easily than with a puppy, and the shelter or rescue people will be able to carefully match the personality of each dog for adoption, with your lifestyle. When you adopt a puppy, there is a lot more risk and less surprises involved.


---
---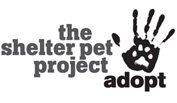 Poodle Rescue

There are many sources where to adopt a pet and more specific a poodle.

Non Profit Foster Care Organizations, Voluntary Groups, Animals Welfare Groups, Shelters and Rescue Centers.You can find them by:• By Breed• By State• By City• By Zip Code• By Distance:• By Pet Classified.Make them aware of your interest for poodle adoption by filling out the adoption application.After that the poodle Rescue, Shelter or any Poodle Adopting Organization will contact you with the adoption information and procedures for your doggy.Normally they have poodles in foster care awaiting adoption. Whenever a request is made for a size, color or sex currently not available, names are kept in a database and interested parties are contacted when a poodle matching their needs appears.

Poodles normally don't ship out of the State because it will be very stress fully for this breed. I recommend you to visit --www.vipoodle.org -- for a rescue organization near to you.

The real truth is that adopting a companion dog is a big step and will affect your lifestyle for many years. Have you thought about how a pet will be completely dependent on you for his or her entire life?

If your answer is YES...

Poodle Adopting is for you… Go and rescue a poodle … You will save a life and you will have a real and loyal companion forever.

Spoil your dog with pet supplies from PetCareRx and spend less with us.• •

The Shelter Pet Project ****Wondering where to start your search for your one-in-a-million friend? Local animal shelters, humane societies, and rescue groups are the perfect places to find the pet of your dreams. Learn how these organizations operate and what to expect. *****



Dog adoption in your plans? Great! More people are adopting dogs today to save money and avoid the tedious task of house-training and raising a puppy.



Rescue Organization Information Find the Rescue Organization closer to your Area.

*****You will save a LIFE and you will have a real and loyal companion.*****



Dogs & Puppies - Next Day Pets - Provides a venue for a dog rescue and dog shelters to find quality homes for adult dogs and puppies with information for 150+ dog breeds. Shop our pet supply store for dog supplies, dog clothes, dog crates, dog toys, dog jewelry and more. Browse our dog & pet website directory, pet friendly hotels and dog names.







From Poodle Adopting Go To Dogs for Seniors

Go to Le Poodles Guide Home Page