My Poodle Picture Gallery
" The World of the Poodles "
We love your photos and reviews! We appreciate all additions to the site and we know our users value them as well.
Enjoy all these Great Pictures from the Most Intelligent and Elegant Breed Family.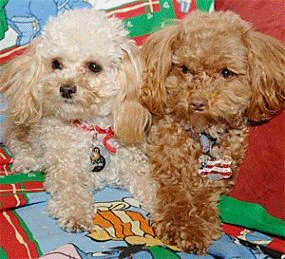 Cute Toy Twin Poodles !!!!!!


My New Puppie (10 weeks) Toy Poodle "Mimi" with her friends !!!!

"Our Minnie "Mimi" New Toy Poodle Bringing Happiness to our Home"